Technoshot HMI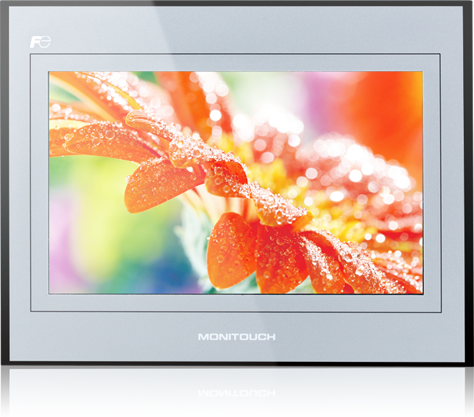 Technoshot HMI
Product Description
Our technoshot HMI quickens advancement in all businesses. The programmable working shows in our product are simple to see as well as has brilliant TFT shading fluid crystal broad displays. A high-resolution screen and elevated speed reaction screen provide the panels a high energy of expression. Transmission advancement drives development in each industry. The extremely forceful pricing of the series offers it a noteworthy competitive benefit as well as is probably going to fulfill the most requesting clients.

Features:
Remote monitoring and handling
Remote Desktop, FTP server and Network camera by means of Ethernet
Pass through programming: read and write PC ladder software from and to your desktop through USB connection or Ethernet
MES: Defect quantity, error causes and product can be provided to the database (via V-server)
Various dialects: Approximately 16 dialect
Working log: Customers can see the past records and investigate the reason of failure
Trend Sampling: Spare diagram patterns and see them on the display
Protection functions: Set secret word and capacities limits as per client level
Functions

Helpful functions that suit the demands of manufacturing sites
Provides High-level and simple to utilize functions as well as a remote regulation with committed programming

Remote handling series only


Information in a TS board can be observed and regulated from a secluded office easily.
Use programming for linking your production sites and office at least price.
This program helps in management and collection of manufacturing site data through the internet in genuine time from your workplaces in overseas or japan.

8-Way Communication

Transmission is accessible with approximately eight sorts of instruments comprising of PLCS as well as peripherals of various producers through serial connection or Ethernet.

Path-through Programming

Our technoshot HMI permits you to read or wrote PLZ ladder software from and to your desktop via USB connection or Ethernet.

Multilanguage
Customer can alter the dialect showed on the display to among the 16 dialects. They require not oversee documents for every dialect.
Good Dialect Fonts: Western European, Korean, Cyrillic, Turkish, Japanese, Chinese (simplified And Traditional), Central European, Greek And Baltic.