Process Controller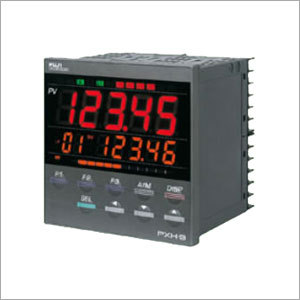 Process Controller
Product Description
Prepare control is a designing order that deals with mechanisms, algorithms and architectures for keeping up the yield of a particular procedure in a coveted range. For example, the chemical reactor's temperature might be controlled to keep up a steady item yield.
Our Process Controller is intended to enhance client productivity, lessen appointing time, rearrange working and limit handling downtime. From a basic 2 point procedure regulator with off/on control, to ceaseless PID handle controller, to cutting edge procedure controllers, for example, the ProVU with text or graphic LCD screen, propelled usefulness, and profiling with information logging alternatives.
It is accurate, reliable and ideal for computing any kind of 3 and 2 wire sensors with great yields. This comes pre-customized for application with various basic sensor sorts and proper selectable designing units. What's more customers can program our process controllers to screen any sort of personalize sensor in any units they characterize. Custom customers characterized designing units are additionally programmable for the majority of the procedure controller's quality sensor sorts. Both 3-point and 2-point alignment strategies are upheld by the procedure regulators as well as an extra third order polynomial condition can be connected to the sensor information to amend for non-linearities in detector yield. Our product's polynomial state is helpful for ascertaining different grounds in light of a non-direct sensor perusing, for example, figuring water stream rate against water level.
General Procedure Value Input (max. 2 focuses)
Proof Bulb (Pt-100)
Thermocouple (R, T, PL-II, J, B, N, J, S)
DC voltage
Assistant Analog Input (1 point)
Material to circulation compensation as well as remote SV setting
Computerized Input (max. 9 focuses)
Material to PID/SV set, AT Stand-by/Start, Auto/Manual/Remote switch, Alarm-hook clear and so on
Math Functions
Stream compensation, Low and high selector control, proportion, calorie estimation and so forth
Transmitter Energy Supply
Totalizer Utility
Formula Function
Information Linearize work
Regulation Output (3 sorts)
Transmission contact
SSC/SSR drive
DC 4-20 mA/ DC 0-20 mA
Mechanized Valve Regulation Output
Automation Output (max. 9 focuses)
Different occasion information as timer and alarm output are accessible
RS-485 Mod Carriage Transmission Function
PID Pallet (max. 7 mixes)
Speedy PID
Guarantees exact control to avoid overshoot and enhance reaction to aggravations. Relevant to different procedure regulations comprising stream control as well as force control
PC Loader software and interface by RS-232C Transmission
Pr-introduced use formats